Poppy's subtotal pinnectomy - ear removal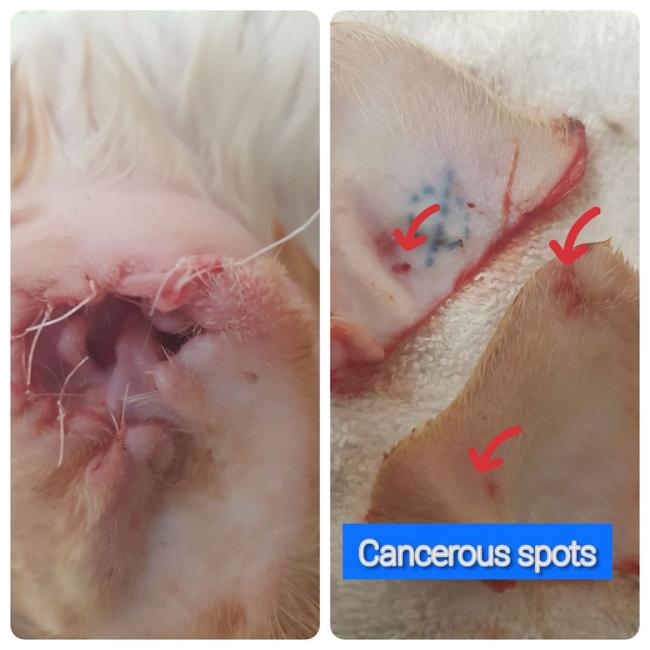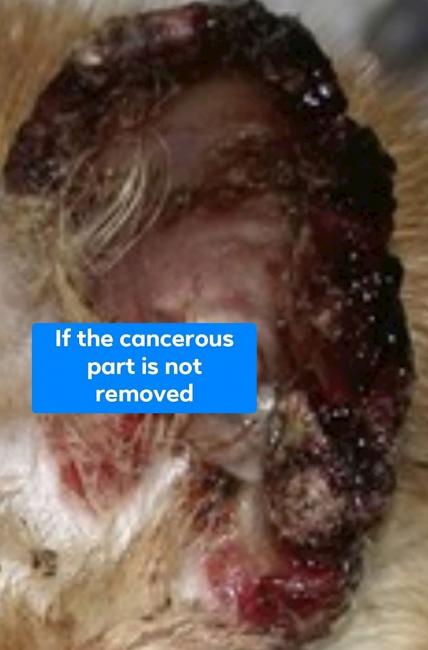 Poppy, like most cats, loves to sunbake. She presented to the clinic with crusted/ulcerative lesions of both ears.
The lesions had the appearance of a cancer called squamous cell carcinoma which commonly occurs in cats on areas with little or no hair such as the nose and ears, especially in cats with light coloured noses (non-pigmented). Squamous cell carcinoma is locally aggressive (spreads extensively in the affected area) leading to severe lesions if left untreated, but has low potential to spread to other parts of the body. Incomplete excision of the cancerous tissue and delayed surgery results in a poor long term prognosis and thus the decision was made to surgically remove both ears for biopsy (excisional biopsy).
The biopsy showed early cancerous changes so with the radical treatment, she now has a low chance of the cancer returning. Poppy has made a full recovery following surgery.