Poppy's ear removal (subtotal pinnectomy)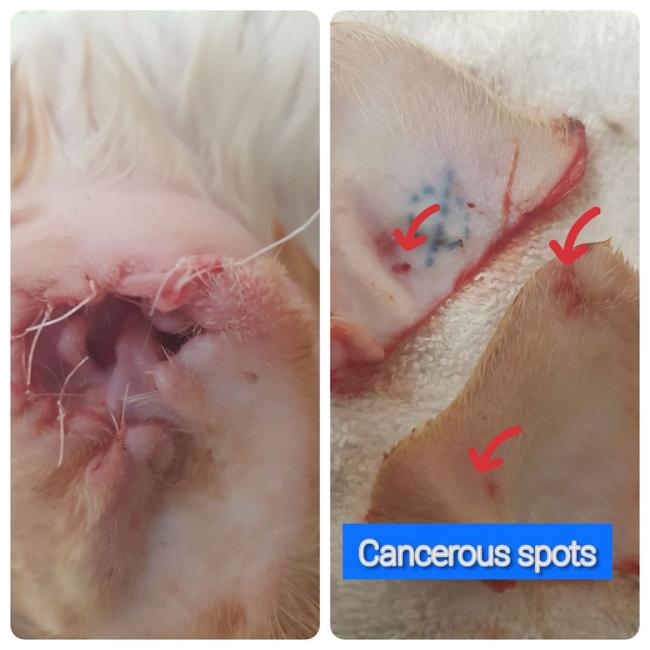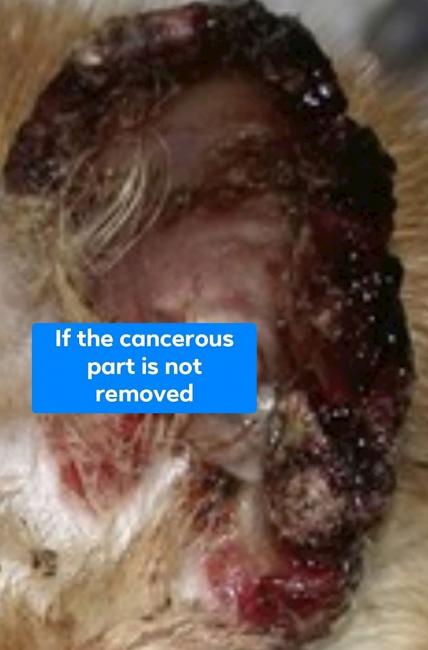 Poppy, like most cats, loves to sunbake. Unfortunately, her favourite pastime lead to a nasty and life-threatening development.
*A warning for graphic imagery*
Poppy presented to our clinic with crusted and ulcerative lesions on both ears. These lesions had the appearance of a cancer called squamous cell carcinoma, which commonly occurs in cats on areas with little or no hair such as the nose and ears, especially in cats with light coloured noses. Squamous cell carcinoma is locally aggressive, meaning that it spreads extensively in the affected area leading to severe lesions if left untreated, but has low potential to spread to other parts of the body. Considering a previous incomplete excision of the cancerous tissue, our vets determined the likelihood of saving her ears was quite slim. The decision was made to surgically remove the external part of both of Poppy's ears for biopsy, with the hope of stopping the cancer from developing into something more deadly.
The biopsy showed early cancerous changes within her ear, so thankfully the radical treatment gave her a significantly lowered chance of the cancer returning. Poppy has made a full recovery following her surgery, and although she's now without her