A mature-aged patient needing urgent attention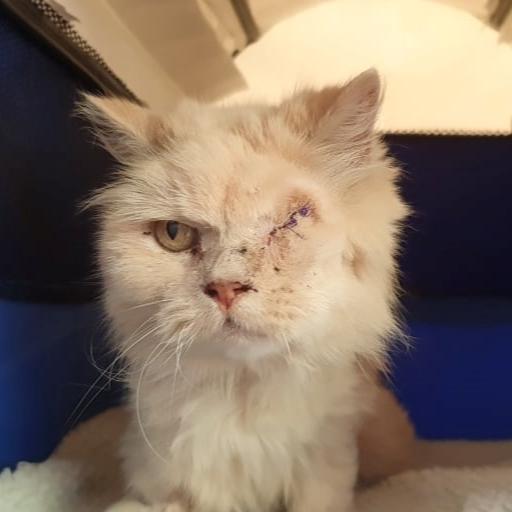 A brave and beautiful patient.
Missy is a lovely older lady who was brought to our clinic today for urgent eye attention. Unfortunately, after thorough assessment, it was determined that her eye couldn't be saved and would need to be surgically removed. An emergency surgery was scheduled to remove her eye and sew the eye cavity shut to prevent future infection.
Despite the undoubtedly scary and confusing situation, Missy showed incredible bravery throughout her time with us. We're so proud of the strength of this tough ol' girl, and we wish her the absolute best for her recovery!