Dusty was suffering from paraphimosis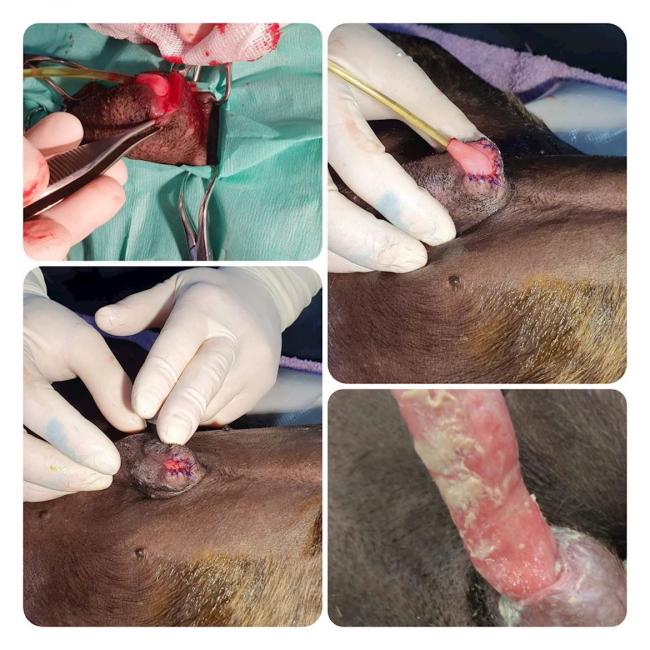 Dusty was diagnosed with a painful condition at a routine annual vaccination visit.
His owner's reported that intermittently, he would have difficulty returning his penis to a normal position and would at times remain trapped in a protruded position for hours. This condition is called paraphimosis and may be caused by a number of underlying reasons. In Dusty's case, the preputial orifice (the opening of the protective skin that conceals the penis) was more narrow than it should be. This was surgically repaired to allow free movement of the penis in and out of its protective sheath.
Annual vaccination is not only beneficial to protect your pet from the deadly and debilitating disease, but it is also a good opportunity for our wonderful veterinary team to identify and help resolve illnesses and other issues in your fur babies.