Untangled a twisted stomach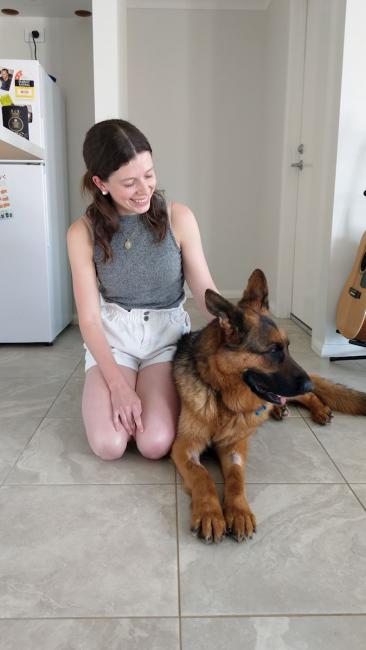 Ace was presented to our team after he became bloated and developed distressed breathing 20 minutes after eating his dinner.
When Ace's owner contacted us on our after-hours service, we quickly recognised this could be a life-threatening emergency. Upon arrival, we quickly confirmed our suspected diagnosis of gastric dilatation-volvulus (twisted stomach). After stabilising Ace, our team commenced an emergency surgery to untwist his stomach. The surgery was a success, and two days later Ace was reunited with his loving owner. We're pleased to report that Ace is recovering well, and quickly returning to his happy, normal self!