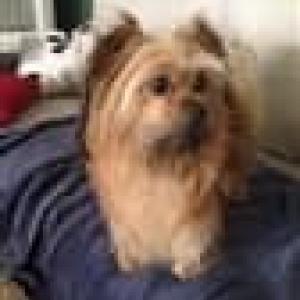 Hey there, I'm Monkey!
I am a cheeky 5-year-old Pomeranian X and I belong to Mark and Jaimie Sayer. I might only be little, but I'm the BOSS.
I love visiting all of the different practices that are a part of our Australian Vet Hospitals, especially when everyone makes a fuss over me. I also LOVE car rides with my dad Mark, and he always jokes with the staff that I get the next shift to drive. I love spending time with my mum too, we love to snuggle up in bed together and I often steal dad's spot so I can have her all to myself!